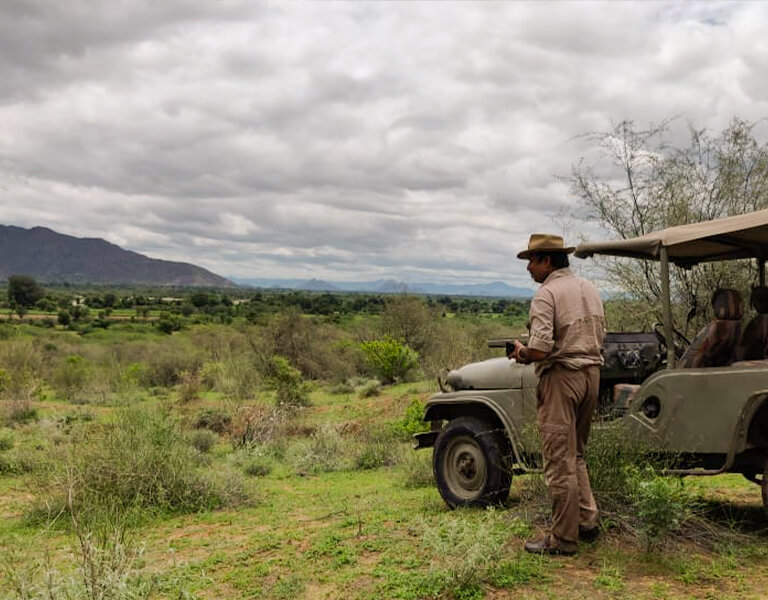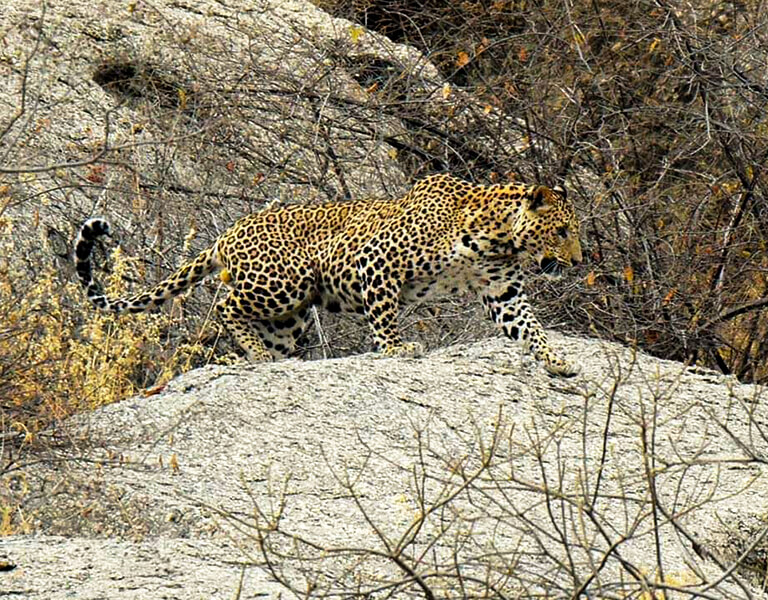 The fascinating thing about Jawai leopard safari is, those big docile cats are very much familiar with the local public of Jawai-Korta and there hasn't been any incident of any attack on the humans.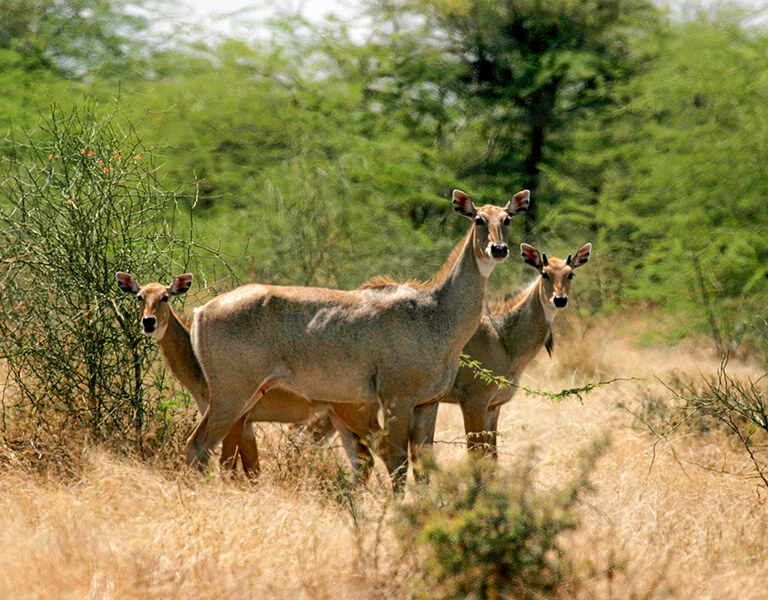 For adventurous and nature loving people, it's an excursion for fun. take an excursion through a private wildlife protected area, where you can see Blue Bull, Wild Boars, Jackals and lots of bird species.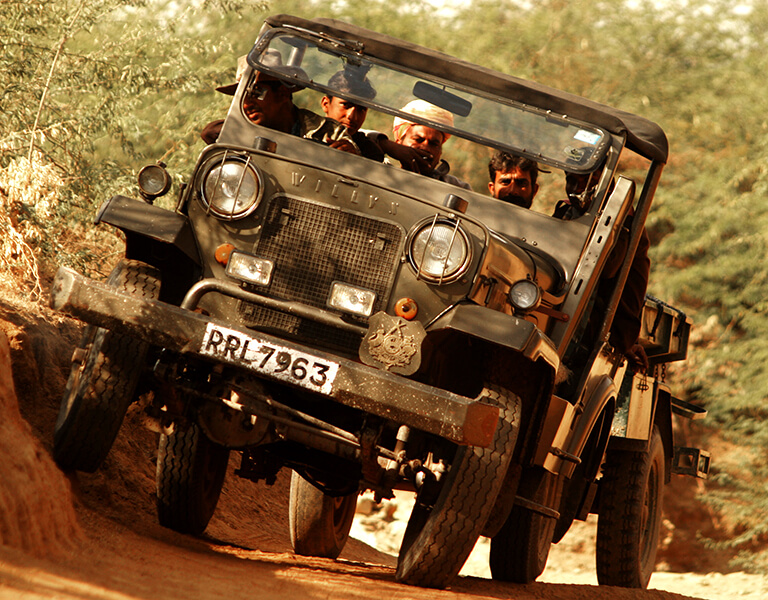 For our in-house guests,Jeep safari is the most conducive way to explore the beautiful,natural landscapes and cultural life and heritage around Kortaescape. Jeep safari through Rajasthan would be an unforgettable experience.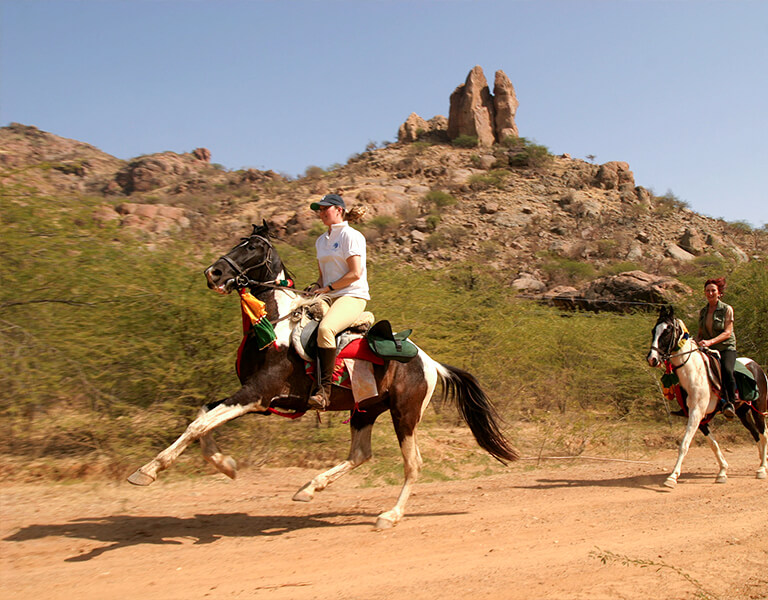 Horse safari is an altogether different experience which lets the visitors track the off beaten tracks with utmost ease. Mount a horse and start on an incredible journey of Korta Escape that will leave you mesmerized and wanting for more.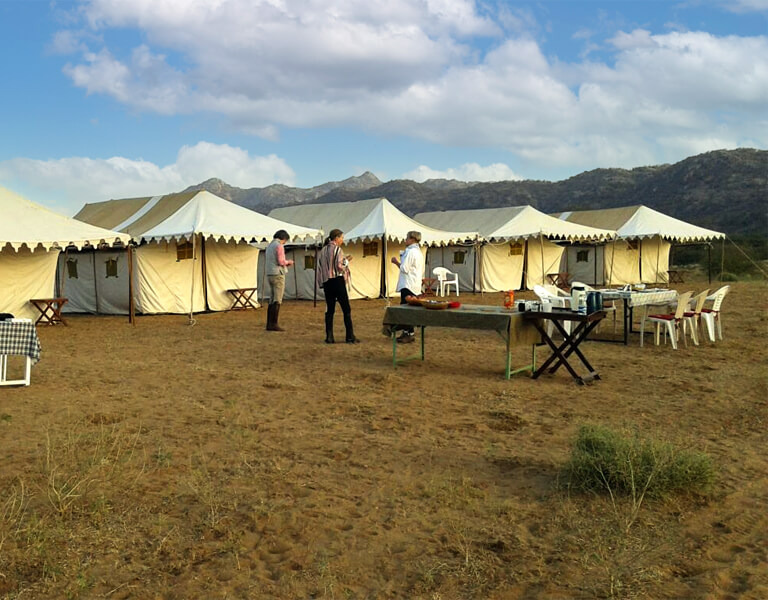 What could be a better option then sitting in front of the camp around a bonfire and recalling the memory of the tour with a glass of wine. Every day exploring the new horizon and coming back to the same camp, which is more than home away from home.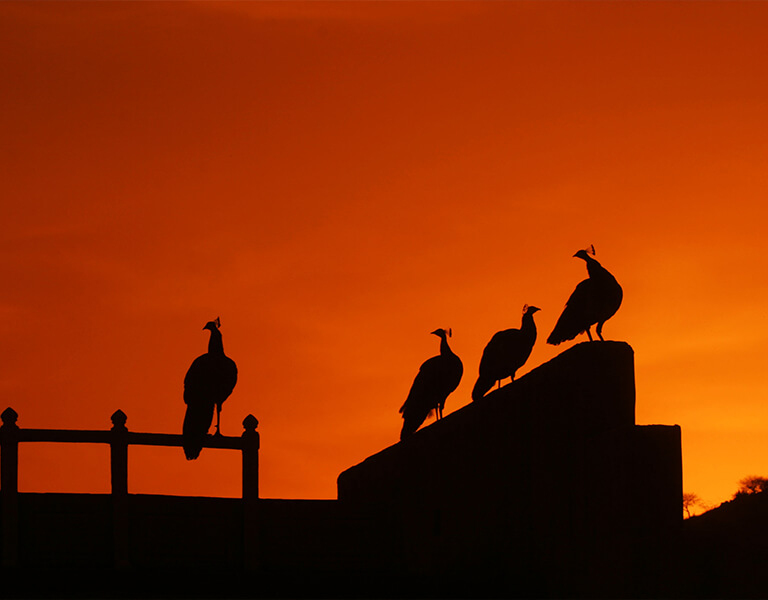 The KORTA ESCAPE is also preferably located to discover bird watching sites of the Aravali Range of Rajasthan – India , which includes the grasslands of the Velavadar National Park, marshes, arid agricultural fields and coastal plains.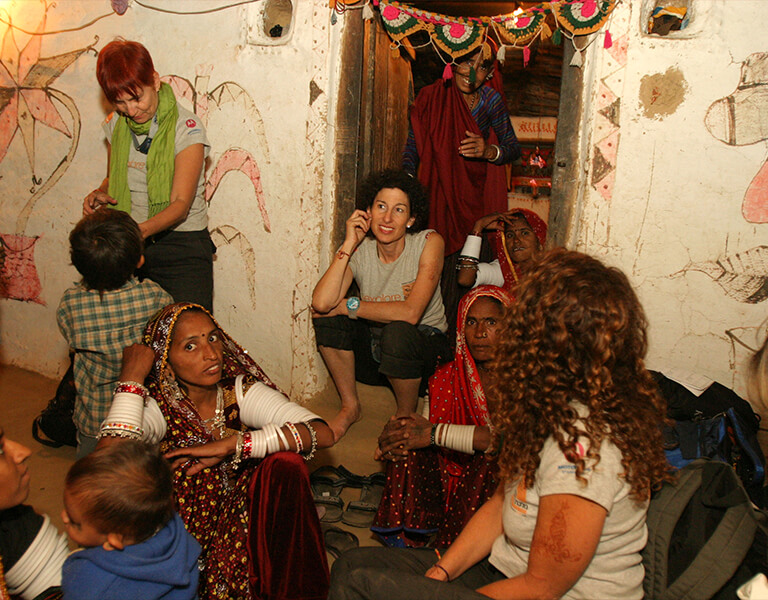 Welcome to the Korta Escape cultural tour website. Come on up and relax. This is your opportunity to join a guided tour around this attractive and lively village in Pali District, Rajasthan. We are sure this tour will be the greatest moment of your life.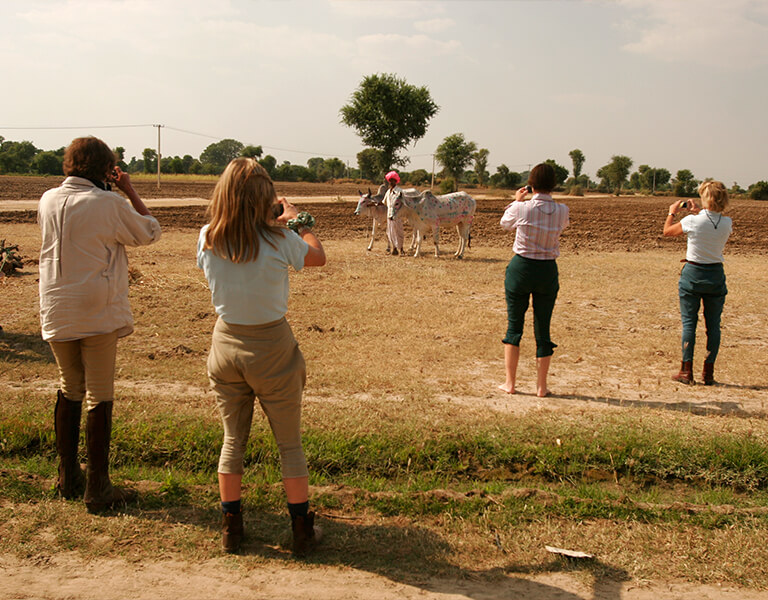 Here you are getting a chance to show your photography skills!! Jawai dam, jungle area, mighty leopards, numerous flora & fauna along with mesmerizing natural beauty all around you!! Click the pictures to cherish all these beautiful moments forever.
The overall experience at Korta Escape can't be described in words. The place, amenities, cost effective package, food menu to taste was simply a reflection of authentic and flavourful. Mr. Nirbhay Singh, the owner of Korta Escape is a pure gentlemen. Amazing nature to be around. Too knowledgeable and experienced person. A much visit when planning a peaceful trip filled with wilderness and nature beauty near by Jawai in Rajasthan.

Amazing place with amazing food , the host takes keen personal interest in making your trip a perfect stay . While we are holidaying amongst the nature , my children did a horse riding certificate course ,which is so exciting.

Highly recommend! The food was great, the room had an antique touch and the property was quite good. A perfect place to spend your time in nature away from the hectic city life. The owner personally ensured we had a great time there.
CLICK TO PLAY
Experience the thrill, get high on adrenaline, because you will cherish these moments forever!!